To succeed in the field of digital marketing, one of the most important things you need to do is to select a suitable and popular social media platform and advertise to reach a wider audience.
At the same time, you also need to act really fast once you receive leads from your potential customers. The lead response time plays a very important role in catching your leads. If you can contact the lead while he or she is still interested (still thinking about the product or service that you are trying to sell), there is a high chance that you would be able to make the sale.
How do I contact my leads immediately?
This is a question that comes to most of our minds as we go through the tedious process of manual and repetitive tasks of checking our Facebook Lead Ads account several times a day searching for new leads, scanning their contact details, answers for custom questions etc. and manually entering the information to our potential customer data bases.
Not only that, once all above is done, it's really frustrating to realize that we are unable to access the information on leads whenever we want or where ever we are, if we don't have our computers with us.
How Rapidomize can help you?
Rapidomize.com is here to save you from all these time consuming activities which is more prone to have human errors. What if you can do your lead management from your computer as well as from your mobile in the same way and in no time? What if our integrated intelligent connected apps ICApps does not requires you to have any coding skills and presented as a very clear and simple workflow? Then you will be able to contact your potential customers as soon as they click "submit" button on your form on Facebook Lead Ads from wherever you are.
Integrate Facebook Lead Ads and Google Sheets to accelerate your lead conversion process
Use Rapidomize to integrate Facebook Lead Ads (Facebook has been identified as the most popular social media platform used for digital marketing at present by many research groups) and Google Sheets (a very versatile spreadsheet program).
Record lead data automatically on Google Sheets (create your lead database)
It's very simple and needs only a minute or two. Once you set up this ICApp, whenever you get a new lead on Facebook Ads, this ICAppwill automatically Trigger and the information on that lead will be automatically recorded in Google Sheets for you. This will be done as per your instructions and you are free to specify which information is to be recorded for each lead under which column titles etc.

This ICAppwill definitely help you to increase your sales by allowing you to engage with your new lead within a few seconds of receiving the lead. Since each new lead will be assigned a new row in Google Sheets, you will always have an up to date and complete lead database with you to use or share with your team for all your marketing and sales purposes.
Automate sending welcome Emails to lead and inform your team instantly to follow up
If you need you can design the ICApp to send a welcoming e- mail or SMS (pre specified acknowledgement) to the new lead at the time of receipt of the lead using Gmail or our Mobile App. On the other hand you can modify the ICApp in such a way to keep your team also in the loop. Following are a few of so many Rapidomize integration options available for you to make your life more organized and free of stress.
As soon as you get a new lead, automatically record the lead information to Google Sheets while sending an Email to the lead or to your sales team.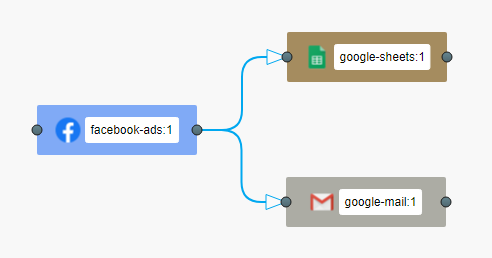 Send alerts as SMS or a push notifications
As soon as you get a new lead, you will get an automatically generated SMS or a notification to your mobile that a new lead is available (so you can start your process) and the lead information will be recorded to Google Sheets simultaneously.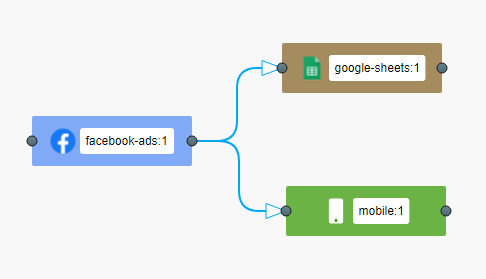 Don't waste time. Use our automated workflows!
We urge you to use our simple workflows and reduce the time that you spend tracing leads, manual recording, follow up phone calls, Emails etc. doing repetitive and mundane tasks while fighting with your precious time.
Enjoy the luxury of automated, data recording, sending Emails to leads, updating your team as well as sending alerts or notifications.
Most importantly, you can use your saved time and energy productively to build brand awareness, to provide a very efficient customer service and have an effective presence in the social media you use.
In addition, if you want our ICApps to be integrated to your own system or automate with another app, other than what we have listed on our website, contact us at Rapidomize.com.
We can help you to become a smart social media marketer!