Setting up your Google Calendar Action
Create Calendar Event
A new calendar event with specified details will get created each time your ICApp is triggered.
Once you test your Trigger data, you need to select an action app to use with the Trigger.
To add an action app to your ICApp, click on the "add service" button.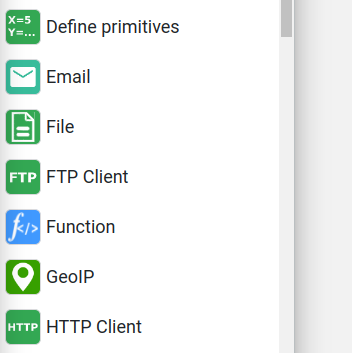 Select "Google Calendar" as your Action app from the list of ICApps.
Connect your Google account to Rapidomize and authorize Rapidomize to access your Google Calendar. Follow Guidance on Google Calendar on Rapidomize. Once connected, press select key to select your Google Calendar account.
Select the "Action" by clicking on "Create calendar event".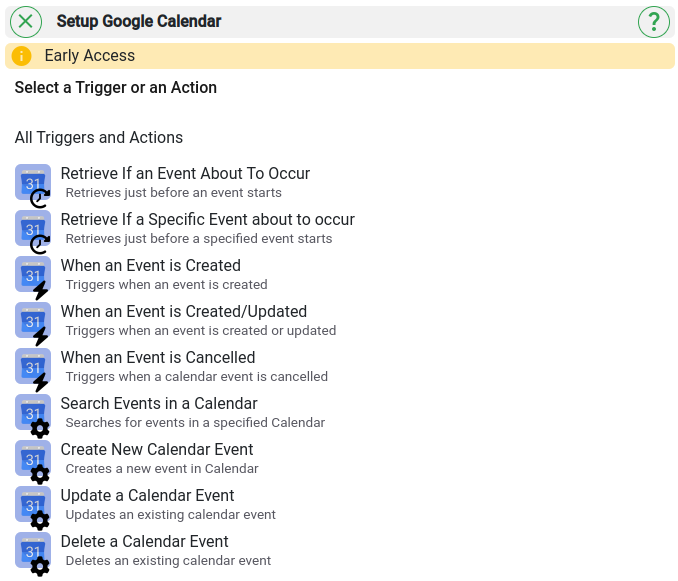 Select the Google Calendar you are interested in using the drop down menu.
Enter the starting date and time of the event in the given format.
Enter the event ending date and time.
Select the time zone that applies to the event's location.
Provide the event title.
Enter the event description (details of the event) if required.
Provide the list of attendees.
Provide information on event location.
If you need to send reminders, include details here.
If it is a recurring event, select the repeating frequency, repeat count and the end date and time of the event as per the given format.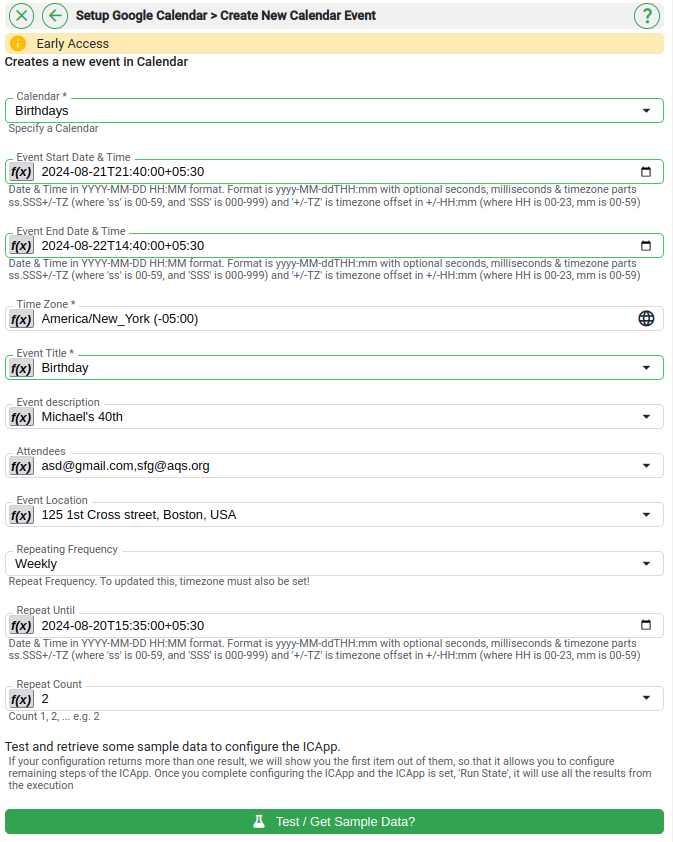 Test your action by clicking on "Test / Get Sample Data".
Save your ICApp by clicking on "Save ICApp".
You will get a card entry in "Intelligent Connected Apps page".
To activate the ICApp, turn ON the "Run" toggle slider.
Click on "Status" icon on the card to see the status of your ICApp from the Dashboard.
Once you activate this ICApp, it will run according to the specified schedule.
Last modified March 2, 2022